MY PRIMARY SCHOOL:-
KING GEORGE, DADAR , one of the biggest school in Mumbai. yes, that was where I did
my primary education. This school had 12 divisions with each division having more than 70
students. I made lot of friends in this school. However, I lost contact with most of them. But as
you know, the world is small enough, I manage to re-establish my contacts with my early childhood
friends. Among my friends were Gautam, Gaurav, Chetan Lad, Kapil Gore, Sukrut etc...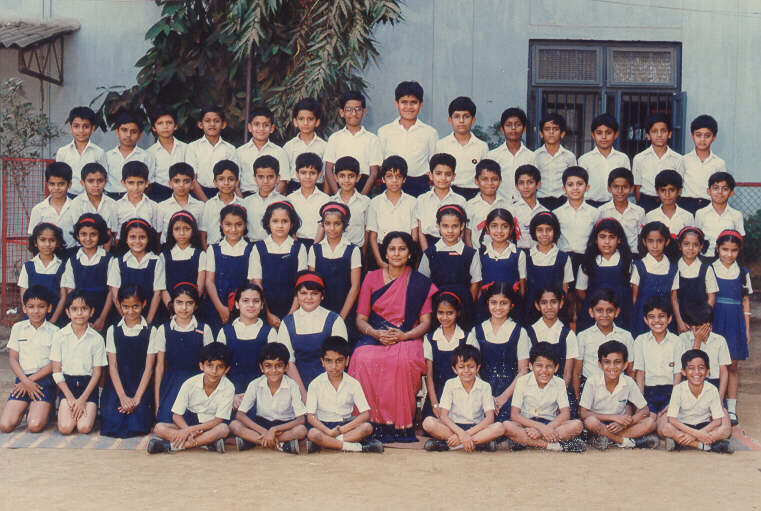 This is the picture taken within the King George Compound. It was the IVth G class, with our teacher Mrs. Jyothi
Waknis. I cannot remember the name of all my childhood pals. However, me and Gaurav will give a best shot to
recognize each and every one in this picture.
MY NAKA :-
The concept of Naka originated in 1994 probably during our 10th Standard. At that time, our hangout time
was 5 pm due to strict family restrictions .The founder members me, Salil and Sujay
roamed behind girls in and around Mulund during our school days.
Then the time shifted to 6.30 during our junior school years. We did not have a hang out
place at first. But then one day we found a place which we named it as Naka. It was initially
a "Katta" where we use to sit and chat about the silliest things in the world. By then the
memberships had increased to 6. All the new members were from our beloved school.
Then the time shifted to 8.00 during my undergrad years. I was always the first member
to arrive at naka. I was present at the Naka almost each and every day. Slowly, as the
time passed , most of the naka members became busy in their profession. As a result
during last year stay in India, the naka time was re-scheduled to 8.30 pm. The Naka was
then refurbished with brand new Plastic chairs donated by our friendly telephone booth.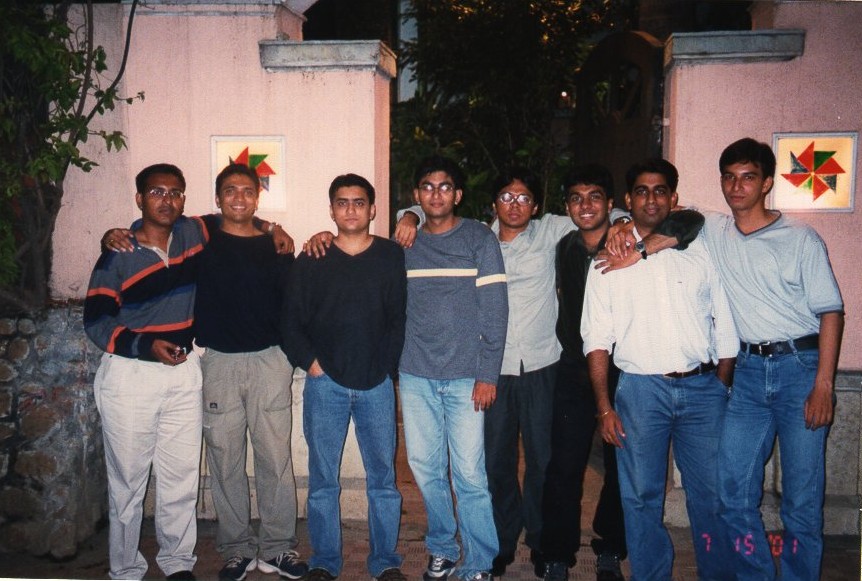 Missing in the above snap are Sujay, Salil, Amit Rao , Pritam and Amit shinde.
These are the list of my best pals on Naka:-
Sujay Nadkarni , Salil Kulkarni , Amit Rao , Vinayak Bhosle , Sameer Insulkar ,
Sagar Karande , Vishal Patil , Pritam Kokate , Umesh Doiphode , Amit Shinde,
Upendra J. and Ajay C.
SPCE Friends:-
The class of CIVIL 2001 had all kinds of characters in it. I was in a group of 20 odd
characters , who were the most dominating people of our class. These 20 people ruled
SPCE for 3 years. No one could stop us in the college. WE WERE ONE AND THE ONLY
ONE WHO DOMINATED SPACE.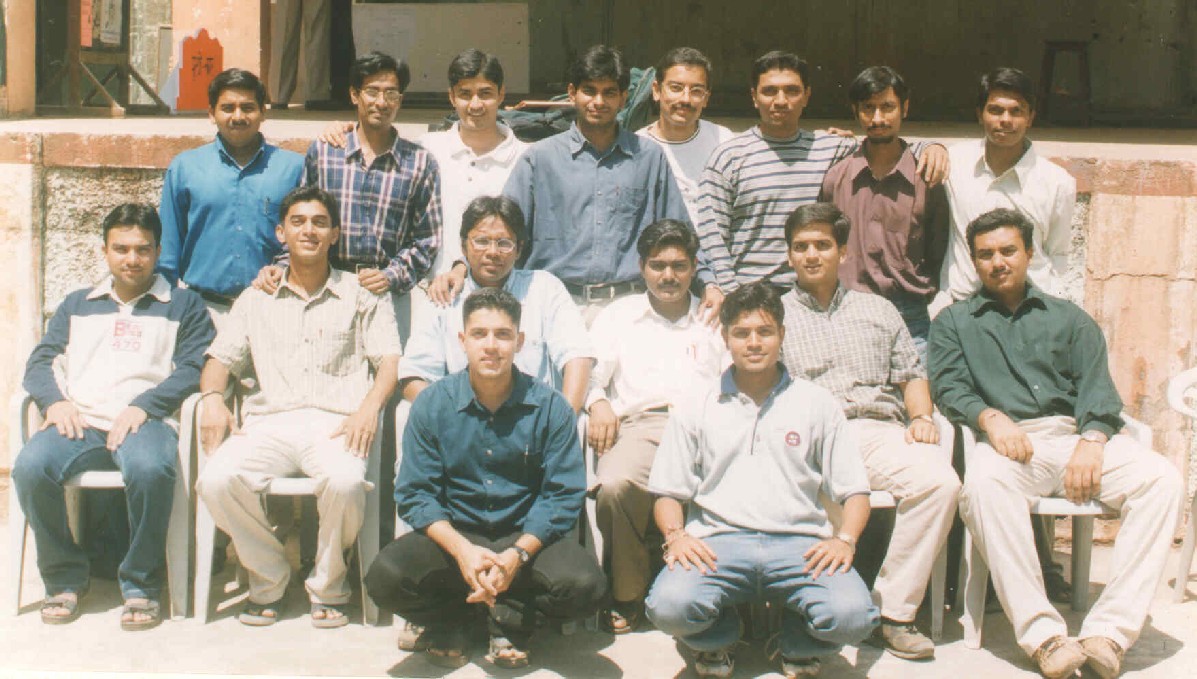 These are some of my best pals in SPCE: -
Vinayak Bhosle , Jaydeep Joshi , Umesh Naik , Paras Maisheri, Raviraj Patankar,
Amod Athavale, Bhairavi Dhakras, Shilpa Dhabke , Abhishek Bhattacharya ,
Mayur Kulkarni , Bhushan Kutur, Uday Sant , Murli Balan , Avinash N. , Karthik Mani ,
Zubin Sukeshwala , Devang Dedhia, Zameer K., Jatin Gangar , Parag Karani ,
Kaustubh H. , Paresh Mondkar, Sarvesh Raut , Yogesh Magar etc.
The list is exhaustive. I am sorry if I have omitted someone.